Professional Logistician
INNOGISTICS is positioned as a diversified logistics service provider. Service coverage of the company includes air cargo, sea shipping, parcel shipping, trucking, warehousing and customs broking. More than traditional freight forwarding companies, we are more likely acting as the shipping staff of our customers than external service agent.
Words from Management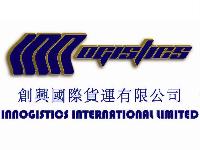 Welcome to visit our company's website. I am pleased to introduce the company background to the public.
Our company is incorporated and headquartered in HKSAR of People's Republic of China. We have also expanded our operation sections in main cities of the mainland China over years.
In the recent decade, the company has changed and strengthened itself to meet demanding from manufacturers and traders. Under the strong influence by the development of information technology, we have started to build up our own IT platform to support various types of trading by Small-Medium Enterprises (SME). The continual growth of our information system helps the company to maintain the ability to service traditional B2B and modern B2C trading. Providing cost-effective solution with high flexibility is our principle, our aim of service is customer's satisfaction.
PN, Managing Director & Founder